Neil Kane
Council-At-Large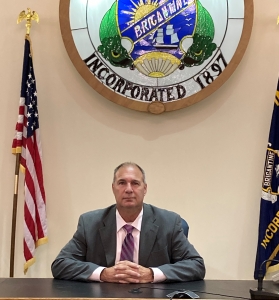 Neil Kane was appointed to Brigantine City Council in September, 2020 to fill an unexpired term as an At-Large Councilman.  He grew up in Brigantine and attended Central and North School, and graduated from Atlantic City High School, Class of 1985.  Neil's first job with the City was in high school when he worked for Brigantine Publics Works in the Water and Sewer Department.
After Graduation, Neil worked in Security Management and the Dignitary Protection Unit at the Taj Mahal.  In 1994, he joined the Atlantic City Police Department.  He started in the Patrol Division and SWAT Team, but the majority of his career was spent in the Detective Bureau and Criminal Investigations.  Neil is now retired, after 25 years of service.
Neil is very involved in our community.  He is a member of St. Thomas Church, the Brigantine Elks Lodge and the Atlantic City Moose Lodge.  He has also been a long time coach of youth sports in Brigantine – soccer, baseball and street hockey.
Neil lives in the golf course area along with his 14 year old son.