Deputy Mayor – Ward 1


[email protected]


609-266-7600  ext. 321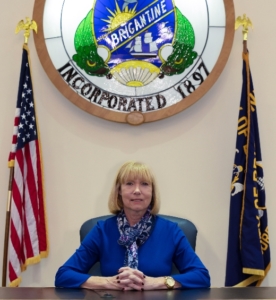 Deputy Mayor Karen Bew was appointed to Brigantine Council in January, 2015 to fill an unexpired term as First Ward Representative. She has been a resident of Brigantine since 1972, when she married her husband, Gordon. While her daughters, Melissa and Stacy were growing up, Karen was a volunteer with the Brigantine Rams, the Girls Softball Association and PTA. In 1990 she was appointed to the Brigantine Planning Board where she later became the ViceChair and eventually Chairperson. She is currently a member of the Brigantine Women's Golf Association and the Friday Night Couples League.
After graduating from Atlantic City High School, Karen attended Glassboro State College where she received her B.S. in Elementary Education. During her 33 years of teaching in the Linwood Public School System, she was active in the Linwood Education Association, serving as secretary, building representative, and grade level chairperson.
Since retiring in 2006, Karen spends her time caring for elderly family members and her five grandchildren. She is currently the council representative on the Brigantine Planning Board, is a member of the Golf Course Committee, Green Team, and a volunteer at the weekly Farmer's Market children's tent.